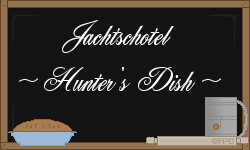 Ingredients

As much cold meat as available
½ lb. cooking apples
3 medium onions, peeled and sliced very thin
3 tbsp. butter or margarine
12 big boiled potatoes
pepper
salt
1 cup stock or bouillon made from meat cubes.

Directions

Slice the meat, peel the apples, slice them. Fry them with the onions until golden brown.
Arrange alternate layers of sliced potatoes, meat, onions and apples in a casserole.
Season with pepper and salt.
Take care that the last layer will be of potatoes, but do not put it on top yet.
Pour the stock over the contents of the dish. Finish off with potatoes. Dot with butter.
Put in the oven until thoroughly hot and brown on top.
You can serve it with spiced red cabbage or with stewed sliced (cooked) beetroots or thick applesauce.